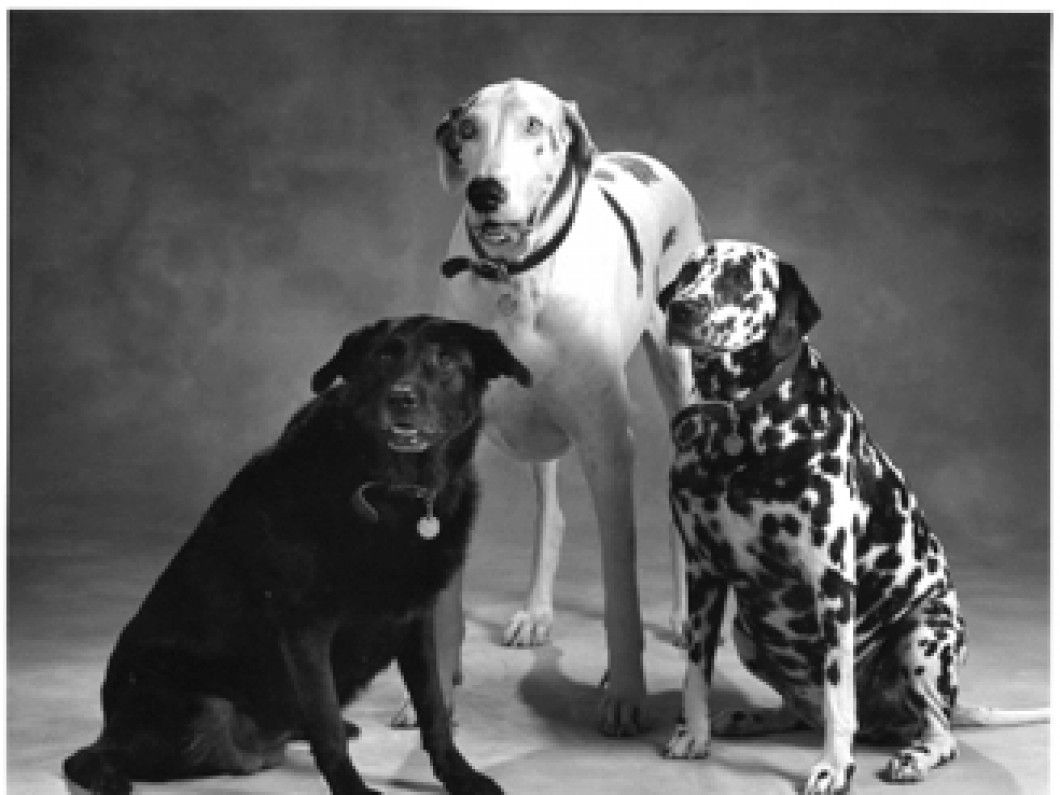 For the Love of Dogs!
From a passion and love for dogs, Three Dog Bakery was founded with one mission: to fresh-bake, from scratch, the world's best dog treats and give pet parents everywhere yummy, all-natural dog food they can feel good about sharing with their furry family members. We started based on a love for dogs, and it is that love that continues to support everything we do.
Years ago, Gracie — a sweet albino Great Dane with big blue eyes — was in terrible health.
Gracie wasn't just a pet; she was family. This furry family member refused to eat any dog food her parents Dan and Mark brought home — even the "fancy" stuff vets recommended. So they took matters into their own kitchen.
The first batch wasn't perfect. But after a while, Gracie devoured Dan and Mark's homemade treats.
Gracie wasn't the only one who loved them. Her sisters Sarah and Dottie also drooled over the nutritious goodies. Soon the neighbors' dogs caught whiff of the new creations and before too long, dogs all over Kansas City were craving the homemade treats.
Mark and Dan began selling their dog treats on lunch breaks and weekends. In 1989, Three Dog Bakery outgrew their kitchen; they left their "real jobs" and opened the world's first bakery for dogs.
Ever since, we've been baking fresh, premium dog food and treats that dogs love and dog parents feel great about. What started with a love for Gracie the Great Dane has grown into a love for dogs around the world.